whole wheat
A crispy brown bread that is made of the complete wheat grain and therefore contains a large amount of fibres and nutrients. A very healthy option for your daily bread consumption.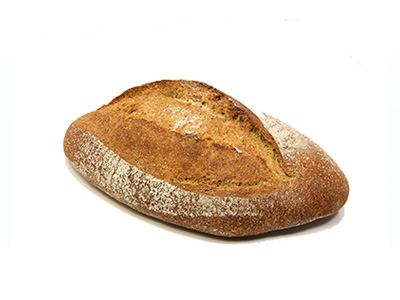 wheat flour, water, wheat sourdough, rye flour, iodised salt
Per 100 grams: energy 742KJ / 177kcal, protein 6.8 g, carbohydrates 32.0, fat 0.8 g (of which saturated: 0.1g), dietary fibres 6.8 g, sodium 429 mg
Contains gluten. Produced in a bakery that also processes nuts and seeds.