white oval
A crispy white bread.
Our white oval is very pure when it comes to the number of ingredients: only five. White bread in its purest form – you will enjoy it!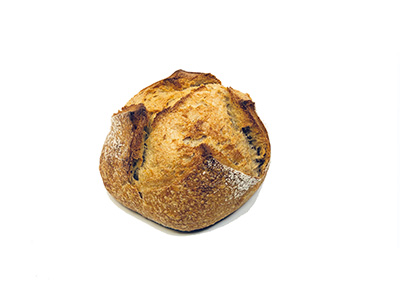 wheat flour, water, wheat sourdough, rye flour, iodised salt
Per 100 grams: energy 996KJ / 238kcal, protein 6.9 g, carbohydrates 48.8, fat 1.0 g (of which saturated: 0.2 g), dietary fibres 2.0 g, sodium 435 mg
Contains gluten. Produced in a bakery that also processes nuts and seeds.