spelt
Spelt is one of the oldest grains in the world. This grain is easily digestible and contains plenty of proteins, vitamins and minerals.
For our BBROOD spelt bread we import the best types of spelt from Europe. This makes our spelt so tender and fully tasty, with the yummy crispy crust created by baking in a stone floor oven.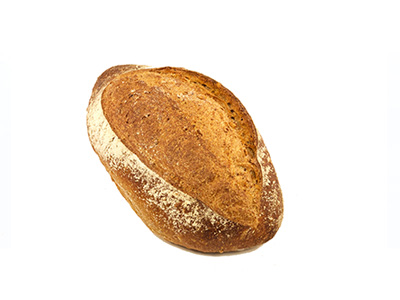 water, spelt flour, wholemeal spelt, wheat gluten, sunflower seeds, spelt malt flour, spelt flakes, iodised salt, lupin grits, honey, sesame seeds, soy flour
Per 100 grams: energy 1037KJ / 248kcal, protein 11.5 g, carbohydrate 37.9 g, fat 4.5 g (of which saturated: 0.8g), dietary fibres 3.8 g, sodium 411 mg
Contains gluten, lupin, sesame and soy. Produced in a bakery that also processes nuts and seeds.