rye bread
A small and solid bread with a remarkable and intensive taste. We sell rye bread in two varieties: a 100% rye bread and a bread that is made of a 50%/50%  mixture of rye and wheat.
The rye breads are the darkest breads in our assortment and have a remarkable and intensive taste. And note that our rye is 100% Kenyan, grown and harvested in Nakuru!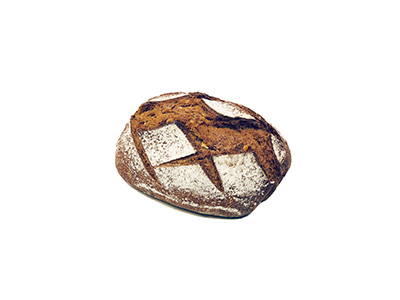 water, wholemeal spelt sourdough, rye wholemeal 100%, iodised salt.
Per 100 grams: energy 759KJ / 181kcal, protein 6.3 g, carbohydrates 31.7, fat 1.9 g (of which saturated: 0.3 g), dietary fibres 5.7 g, sodium 497 mg
Contains gluten. Produced in a bakery that also processes nuts and seeds.